Protective coating Clear Fusion V can protect: up to 200 square feet of granite, or 8 shower doors, or 4 motorcoach windshields, or 12 auto windshields, or 20 sinks or 20 toilets bowls, or even more.
One of the best ways to keep surfaces clean without using daily cleaning chemical or products is to transform the surface into a non-stick surface. This causes the water to bead-up and repel off the surface, leaving it cleaner. The few small droplets that do not run off the glass can easily be wiped away with your bath towel or a microfiber towel.

If you're too busy for that, one of the additional benefits is that you can let water dry on the surface after use and then return the following day after your next shower, and simply wipe away that days water as well as any residue left behind from the previous day's shower.
CONTACT ANGLE


Water that touches a surface will generally stick to the surface. This is generally because of the contact angle being low, or making the water cling to the surface.




When a surface is treated with a protective coating, it then has a much higher contact angle, and will bead up. Surfaces coated tend to repel the water, causing it to run-off when there is a sufficient volume of water present. Many coating have a range of effectiveness and durability.


Shower Doors with "low-maintenance" protective properties repels water, soap scum and grime.
Works on: Windshields
Reduce rock chips...
Improve driving visibility in the rain.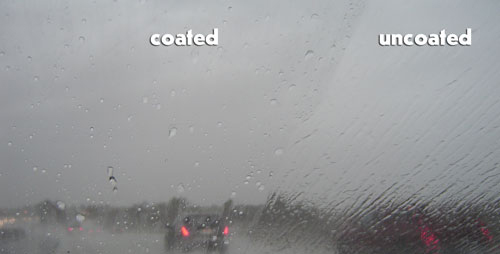 Works on: Shower Doors
Hard water spots simply wipe away with a microfiber towel.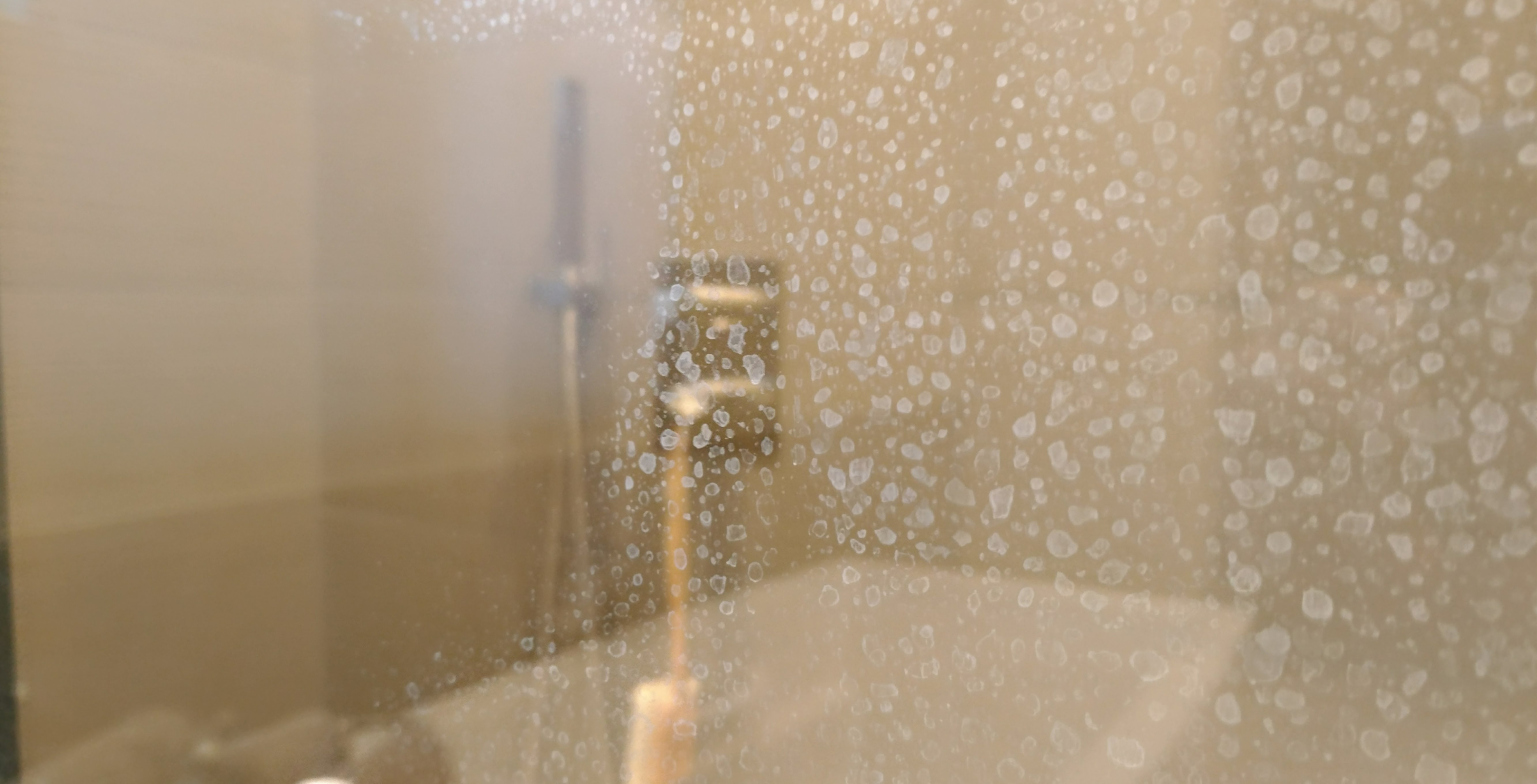 Works on: Windows
Dust blocking properties keep glass cleaner in wind storms.

Works on: Granite
Reduce staining and water penetration.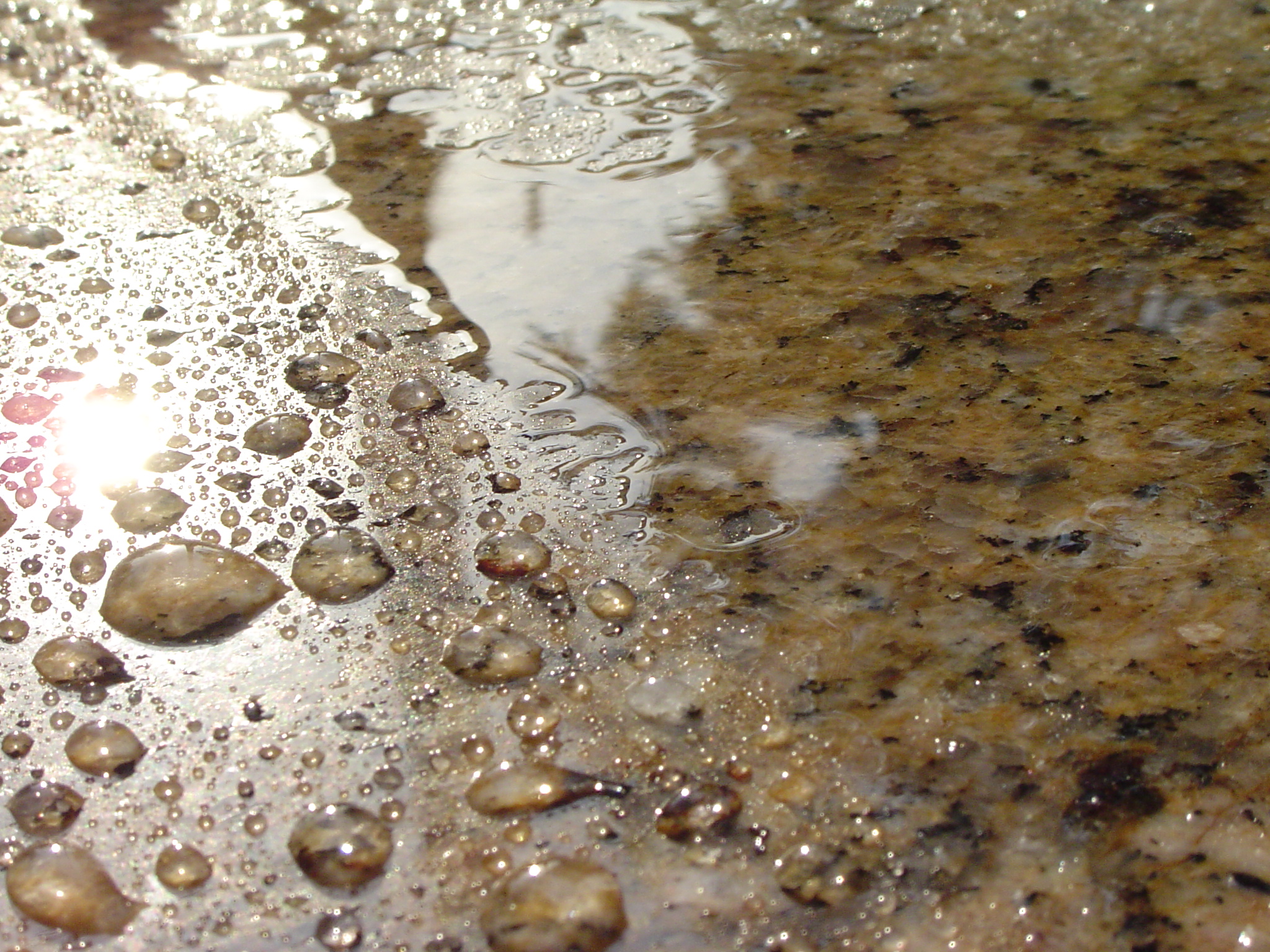 Porcelain Sinks and Toilets
All Silica-based surfaces
Granite countertops exhibit anti-microbial properties when Clear Fusion V is applied to the surface.
Sinks repel stains, oils and grime for a low-maintenance clean
Toilets with a non-stick surface help keep them cleaner for longer and easier to keep clean.
Protective coating helps reduce rock chip damage and improves visibility during wet and nighttime driving conditions.